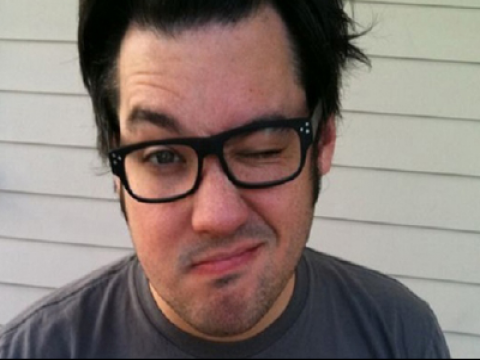 Eric Appel to exec produce TBS pilot
Feb 20, 2015
TBS Back In Reality Game With Funny Or Die's 'Undercover Karaoke'
TBS is reentering the unscripted arena with a pilot order for
Undercover Karaoke
(working title), a half-hour hidden-camera project from Funny or Die based on the comedy site's viral hit 'Undercover Karaoke with Jewel' video. Undercover Karaoke will feature celebrities disguised as regular people going to everyday events where they perform as the superstars they really are. Undercover Karaoke with Jewel featured the singer disguised as a mousy-looking, mild-mannered businesswoman who had a Susan Boyle moment when she performed some of her signature songs to a dumbfounded audience at a local karaoke bar. The video's creator Eric Appel and executive producer Mike Farah of Funny or Die will executive produce the TBS pilot with Gary Sanchez Prods.' Chris Henchy. The pilot will be produced internally at Funny Or Die with input by the company's creative director Andrew Steele and partners/co-founders Will Ferrell and Adam McKay. Undercover Karaoke with Jewel went viral when it premiered on Funny Or Die in August, generating 2.5 million views in its first 3 days and sparking interest in the reality marketplace. The tally has since risen to over 3.3 million views.
LA General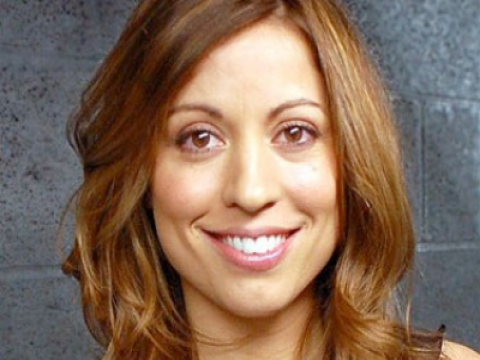 Let's Have A Ball and 30 Rock Performer Kay Cannon Interviewed on SplitSider
Feb 20, 2015

Inside the Writer's Room: Behind the Scenes at 30 Rock with Writer/Producer Kay Cannon
Kay Cannon is a producer and writer on
30 Rock
, which just started its fifth season on NBC. A Chicago improviser who successfully made the transition to writing after moving to NYC, she now has the enviable position of spending her days coming up with funny things for Tracy Jordan to say.
I talked with her about her years doing improv in places like Amsterdam and Las Vegas, the all nighter she had to pull in order to get Tina Fey the spec script that got her a job, and what it's like in the 30 Rock writer's room.
Rachael Mason
:
How did you get into comedy?
Kay Cannon
: Well, I have a theater degree . And whenever there were plays at the college I was in, I was always in the comedies. I did Blithe Spirit, Barefoot in the Park, House of Blue Leaves, a whole bunch of them. But I was never really in the dramas. And I think I just don't have a face for it. I think I kind of have a cartoon-looking face, and it just didn't go well with the dramas. And that's when I knew, "I kind of think I can do this." And then I started taking classes after college at Second City in Chicago. And I wanted to improvise and I loved it. A lot of people go see a show and they fall in love with it. And my first show I ever saw there had Rachel Dratch, and Kevin Dorff and Stephnie Weir and I just remember watching Rachel Dratch and saying "I want to do what she's doing." And then from there I just kept with it. And every night I was either interning somewhere, or playing at Comedy Sportz and of course I went to Improv Olympic and I took classes there and performed there. And then I ended up doing Boom Chicago in Amsterdam.
RM: A lot of people who have performed have gone on to do other things. Can you talk a little about your experience there and how it informed you and your career?
KC
: It was a huge learning experience. I was very green. I had just been taking classes at Second City and had just started at Comedy Sportz. And Boom Chicago would come to Chicago and hire people from Chicago and then you would go live in Amsterdam for a year. And, what I learned from that experience was... I failed quite a bit while I was in Boom Chicago. Because you just don't know what you're doing. And on top of that you are performing in front of people who don't speak the language. It's a different way of performing while you are there. But it's a kickass 300-seat theater that was selling out and we did 180 TourCo corporate shows throughout the year. It was incredible. I performed in castles and in caves, and in Cyprus and all over the place. I was there for a year. I could have gone longer, but I just wanted to get back to reality on some level.
RM
:
So you came back and auditioned for Second City and got hired for the mainstage in Vegas. Can you talk about the process of putting up your shows there?
KC
: Yeah, Vegas was very different because we didn't have intermissions. You just had to be fast and funny and keep a Vegas audience's attention, which was pretty tricky. We found that you couldn't make fun of gambling, because someone in the audience might have lost 30 grand and gotten a free ticket to our show. There were some things you just couldn't do. What we ended up doing while we were writing our original show is we would do the first act of our show, and then in the middle of it we would call it the
Half Baked
time and it was a twenty minute period where we would try out new ideas and improvise ideas. So we were sort of tricking the audience into thinking they were just watching improv but we were actually trying to write based off of their reactions and then we would jump back into the rest of the show.
Something so great that came out of Vegas, I was in the cast with Joe Kelly, who writes for
How I Met Your Mother
, and Jason Sudeikis and Seamus McCarthy, and Holly Walker and myself. And Joe Kelly is a writer and he is a workhorse, and because we didn't have these improv acts where we could just write through improv, Joe would come to rehearsals with written sketches, like four or five. And it made all of us go, "Oh shit! We need to do that too!" We need to come in writing. And that really changed my idea of writing sketch. Just sit down and write it. It might be shitty but just write it.
RM
:
So after Vegas, then you moved to LA? In order to audition or to try to get writing jobs?

KC
: I went to LA and auditioned for pilots and started to write for myself, because I did not enjoy what I was auditioning for and also I didn't really feel that I fit in any extreme type of character. I wasn't pretty enough to be the ingenue, and wasn't quirky enough to be the character actress and I'm sort of ethnically ambiguous. And I just felt that I needed to write for myself to show people what I can do. So I wrote a sketch show with my girlfriends and then Karen Graci and I wrote a pilot called
Big Foam Finger.
It was a sports show because we are both big sports fans, and then I wrote a spec of
the Office
and Tina read both of those things. So I had been bicoastal for a year-and-a-half and then
30 Rock
happened.
RM
:
So how did that come about? Did you send your specs to Tina Fey or were they just making the rounds via an agent?
KC
: I was in a spec writing class, an eight-week course, and I was in the middle of writing my
Office
spec. And Tina had read my pilot a year or so before because we are friends. And she liked the pilot a lot and so when
30 Rock
came about and she was looking to staff her writers, I actually saw her the week of their final hiring. And we were having dinner and she said, "Do you have a spec? Because you have an original but we need a spec," and in my mind I knew that I had only written half of
the Office
spec, but I was like "Yes, Tina, of course I do," and she said, "Well we are looking to hire staff writers so if you have it, get it in to the producers." So I said, "Okay, when?" And it was a Monday, and she said by Friday, and I was like, okay, I can do that. And then she called me and said "No, actually by Wednesday." So I found out on Tuesday that it was due Wednesday.
So I stayed up the entire night writing it. And you're not just writing it for anyone, but you are writing it for Tina Fey to read, so I felt this incredible amount of pressure and I felt like I was going to puke the entire time. Now when I feel like I'm going to puke the whole time I feel like things are good, it must be a good sign (laughs). I stayed up the entire night and I had my husband at the time read it, and he proofed it, and I had a very good friend in LA, who proofed for a living. She proofed it at like two in the morning her time, and I emailed it at nine in the morning. I emailed it from the airport because I was flying out that day, and got on my plane. And when I got off the plane they had read it and I had a meeting for an interview. It was super crazy. Obviously it worked out, but it was a nutso couple of days. It's that thing where you decide, I could not do this and I could say, "No, I don't have it" and I will get another opportunity at some other point. Or you challenge yourself and you say, "I'm going to do this." This is the opportunity. This is the time. And I'm going to go stay up all night long and hope that this works out.
RM
:
So you were brought in as a staff writer. What are your responsibilities as a staff writer on
30 Rock
?

KC
: Every show is different in terms of what the staff writers do. What I love, and will always love, about how they run
30 Rock
is that if you have a good idea, regardless of what level you are, they will use it. When you are not writing anything you are definitely the worker bee that's in the room, but what was great about it was there was a lot of respect for the staff writers and if you had good ideas and you were fun to be around, that's what they want. They want you to bring your voice into the staff and into the show. On that level, I loved it. I felt like, for me, since it was my first show ever, that first year was really stressful. There were a lot of sleepless nights spent thinking "What am I doing? How am I doing?" The first eight weeks, everything was so new, and in preproduction you are sitting in a room full of people and you are just talking, and talking about your life, and coming up with ideas and pitching ideas and it's much more casual and laidback. And because I was new to this, I was like "Oh, is this what this is? Cuz this is easy. I can do all this day!" And then of course you get into the writing of it and you're like "Okay, this is hard." I think Tina Fey and Robert Carlock are just the best in the biz and they are just so funny and they are so good at what they do, that the bar is very high. Every day you've gotta bring it and that's something that I learned in that first year. In terms of process, I got a script with Tina in my first year, and as a staff writer you don't always get scripts, so that was an awesome experience. My first script was "Black Tie" with Paul Reubens in it. It was a great experience because it was such a crazy episode. In terms of
30 Rock
it sort of said we are going to do this crazy thing and let's see if the audience likes it and they did. So it kind of opened up the doors to do whatever we wanted. We could be grounded or we could be as crazy as having Gerhard with tiny little baby hands in a wheel chair being ridiculous and silly. And that was an awesome experience that I will never forget.
RM
:
People don't remember now, but
30 Rock
was hanging by a string for that first half of that first year so that must have been stressful as well.
KC
: Oh yeah. God, I forgot about that. Also there was Studio 60 so there was this weird competition and the fact that it was about the same subject matter on the same network. One time it came up, in fact, while we were rewriting
Black Tie
. The way the show works is everyone in the group comes up with the ideas, and then Robert or Tina decide what storylines they want to do, and someone gets assigned a script and they go off and write the outline and the script and we all as a group rewrite it, all led by Robert.
We were in the rewrite process of
Black Tie
and we were supposed to find out whether we were going to get canceled or not on that day. And they called and we got brought into a room and they had not made a decision yet. We thought it was over and they were like "No, we are going to wait. We are going to see how next week goes." And then luckily the following week we had a decent rating and so we barely stayed on, and then they picked us up for the second half of the second 13 . And that was such a happy, happy day at
30 Rock
. We were screaming and high-fiving each other. (laughs) I still think we'll maybe get canceled next week or something. (laughs)
RM: When you aren't writing your own episode as a staff writer what are you doing?

KC
: You are either in a story room in which you are coming up with future stories to write, or you are in the rewrite room, and that's pretty intense. Led by Robert Carlock, we rewrite a lot. You are doing a page one rewrite, you are pitching on jokes, you are pitching on areas, or you're trying to fix problems that are within the story in general. And there's probably four or five in each room. So you are constantly working on future episodes, or improving the episodes that are about to shoot.
RM
:
What are the days at
30 Rock
like? I hear they are pretty long.
KC
: We have really long days. Because there is so much rewriting that goes on and the specific process Robert has. And also because Tina is on the show, and nothing goes through without Tina giving notes on scripts. Or if she's writing, it takes a little bit longer because she's acting so you have to wait for her to be done doing that. She has so much going on, it's amazing what she gets done in a day. But we go pretty late. I have definitely come in and seen the security guard at nine in the morning and then been there till six the next morning, and then come out to go home and sleep for a few hours and the same security guard is seeing me leave and is like "What are you doing?"

RM
:
Can you talk a little about the process of pitching a story? How do you come up with the idea?
KC
: A lot of times over the break, every year, we get assigned to come up with an ideas packet. Robert and Tina know kind of the direction they want each character to go and the room has discussed that, we've gone over it and said, "We want Tracy to have this arc so think of ideas that will allow that to happen." And then since we have a show within a show, and our actors are actually playing actors, there is a lot of "What's going on out there that celebrities are doing?" and what crazy celebrity thing is happening in real life, which we can then have Tracy or Jenna do. Which is such a luxury because we've created characters that can be so bonkers, so it's not out of the realm for Jenna to go country, or Tracy to want an EGOT, so you start to think of those things and coming up with ideas that way. And of course your own true life stuff that you can bring to the table. We had an episode where Jack Donaghy runs over his mother with a car. And John Riggi, who is an executive producer/writer on the show, that happened to his mother. His niece accidentally hit his mother with a car, so we used it. So then you write these ideas and Robert and Tina read them and they decide which ones they like. We have this huge ideas board where we have ideas from the last five years, and we look at it sometimes and say "OK, let's have them do that." And then we have them go in that direction.
RM
:
Since you come from an improv background and Tina does as well, do you feel like that impacts the way you write or impacts the show?

KC
: Well definitely in the first year I felt that I was with a bunch of people who were "writer-writers" -they just wrote and they didn't perform. And it was myself and Donald Glover who were performers, and we were both staff writers. And that was actually very good for both of us because we could improvise stuff or we just had a different feeling of how we approached it then people who just wrote for a living. And I think they liked it, that we did these different kinds of bits. And I like to think we helped some people come out of their shells. I was so scared my first year, I couldn't believe I was being paid to write so I thought I should use this ability to improvise to help me and bring a different flavor to the room. And it influences the show in that we do these cutaways and Tina comes from that background and the world itself all comes from this improv world, improv and sketch. Nothing is improvised on our show. People think we are following around Tracy Morgan and writing down whatever he says, but everything is scripted. And Robert Carlock comes from
SNL
, and he had written sketch, so the fact that Tina and Robert come from there, it sort of gives this sketch tone to the show.
RM: Is there any advice or information you wish you had known before you started this job?
KC
: Some very good advice was given to me my first year from John Riggi, and I don't know if he heard it from someone else before, but it was great. He said, "Every day you go to work with the same ten people and for twelve hours a day you talk about the same topic and every day you have to figure out what your role is in that conversation." It's like going to dinner every day and talking about the same thing. The people who don't have self-awareness, they might end up being loud or annoying and those people don't realize this is a long process and that you need to be able to read the room. And a lot of people don't do that and they end up getting fired because they are a pain in the ass to work with. I thought that was such good advice because some days you just need to be quiet and listen, and then some days you need to step up.
And also, regarding pitching, I think when you apologize as you are pitching something and you say "Uh, well, I don't really, uh....." and you just hem and haw before you get to the actual pitch, you're losing people. Even if you do have doubts, which I have done before, you can say, "This is the dumbest thing I'm going to pitch...." So it's having confidence, but also having self-awareness that maybe what you're pitching is a little bonkers. But I've done that and sometimes that idea is what we've done.
RM
:
Any advice for aspiring comedy writers?

KC
: I read a lot of people's stuff. I don't think people really take the time to rewrite the work. I think they are so happy when it's finished, you just want to be done with it. And I understand that. I say give your stuff to five people that you trust and get notes and really listen to their notes. There is a lot of good stuff out there, but there are not enough writing jobs out there for just good stuff. You have to really up your game. And that means really taking the time to rewrite your work.
Rachael Mason is an actress and writer living in Brooklyn. She teaches sketch writing at the Upright Citizens Brigade. She also performs regularly with her improv group, Rockhammer and writes for the house UCB sketch team, Gramps.
See Kay Cannon improvising at the UCB Theatre in

Let's Have A Ball
, Saturdays at 7:30pm.
NY General
Brett Gelman, Chelsea Peretti & Paul Rust pen articles for Vice Magazine
Feb 19, 2015
Brett Gelman, whom New Yorkers will know immediately as that "Little Bit of Luck" imp from the lottery commercials, is a funny, funny man. For quantifiable proof, go to YouTube and search "1,000 Cats." Make sure you set aside the rest of the afternoon to recover from the comedy brain-fucking that will ensue. In the photo above, Brett is in character as the poetic soul who wrote his story in this issue. He doesn't just run around looking like that. At least we don't think he does.
Notes From The Artist (aka The Poet)
The world is a fuckhole right now. Scratch that, it's always been a fuckhole-we're just now starting to realize it. That's why I hang out in the desert, man. It cleanses my brain. Cleanses me of all that concrete. Of all that "FUCK YOU, ASSHOLE!" Of all that "GET IT THROUGH YOUR THICK FUCKING SKULL, I DON'T LOVE YOU NO MORE, MAN! I LOVE YOUR BROTHER! HE'S BETTER LOOKING THAN YOU! HE'S GOT A BIGGER DICK THAN YOU! HE'S FUNNIER THAN YOU! OH YEAH, A LOT FUNNIER THAN YOU! WHY, JUST THE OTHER DAY HE TOLD ME THIS JOKE ABOUT A PEDOPHILE AND A PRIEST WALKING INTO A BAR! I'M NOT GOING TO EVEN TRY AND RETELL IT, BECAUSE I WOULDN'T DO IT JUSTICE, BUT THE JOKE ROCKED MY GIGGLE METER THE MOST! NOW, PACK YOUR GARBAGE CLOTHES AND GET OUT OF MY LOFT, DIRTFACE!" Yeah, you need to cleanse that junk out of your veins. 'Cause make no mistake, it's junk. And just like junk, when you get that junk in your junky bloodstream you feel real junky funky. Junky funky all night long. Actually, to tell the truth, and I don't mean to pitch something here, but the Junky Funky is the name of a new dance I made up. It's sure to be sweeping the nation real soon. All the hip-hoppers are gonna hop to it. You just wait and see. How do you do it? I thought you'd never ask. Well...
1. Take your right leg and cross it over your left leg.
2. Bend your left leg almost like you're going to kick.
3. Instead of kicking forward, kick back.
4. Raise up your hands to the sky, like you're about to pray.
5. Extend your middle fingers like you're flippin' off the clouds.
6. Twist once.
7. Turn twice.
8. Jump four times.
9. Stop, drop, and roll like you were on fire. (I guess in a way you are on fire. On fire with funk.)
10. Jump back up.
11. Twist two more times.
12. Blink seven times.
13. Poke your privates.
14. WHAM! You got a good case of the Junky Funky!
Anyway, back to the desert. Yeah, man, when I'm in that desert, I'm whole. I get on that nature trip and I just see shit that most people thought they'd never see-that most people don't never want to see. The shit that's inside. The shit that's inside, but now it's outside. And as the inside goes outside, the outside goes inside, and you take that ride. That magic inside-outside ride on that sideways tide. And you see the world for what it is.
You see, the world's a person, man. Might as well be named George. Here's a question. What would you do if you met George on the street? What would you say to George? (Little reminder here: George is the name I'm using for the world. So when I address George I'm really addressing the world. Just want to make sure that's clear. Hope it's not too confusing.) Wonder what I'd say if I ever met George. It would probably go a little something like this:
The Artist (aka the Poet) walks the urban streets. He's thinking while he walks, which is one of his favorite things to do. All of a sudden he runs into an old friend (or enemy, depending on the day), George (aka the world). George is a big, fat, sweaty scum pig with dark circles under his eyes. He has more hair on the back of his neck than most people have on their heads. His beard is filled with shards of metal from old tin cans, and he wears earrings made out of dirty condoms. The Artist (aka the Poet) at first pretends that he doesn't see George, but George sees the Artist (aka the Poet), and the Artist (aka the Poet) has no choice but to say hello to George.
THE ARTIST (AKA THE POET): Oh, hi George.
GEORGE (AKA THE WORLD): Hi, the Artist (aka the Poet). How's it going?
THE ARTIST (AKA THE POET): Fine.
GEORGE (AKA THE WORLD): Whoa! Hold up. Are you mad at me?
THE ARTIST (AKA THE POET): No. Why would I be mad at you?
GEORGE (AKA THE WORLD): I don't know. You just seem like you're mad at me.
THE ARTIST (AKA THE POET): Well, I'm not mad at you, George.
GEORGE (AKA THE WORLD): I really feel like you're mad. You got a mad tone.
THE ARTIST (AKA THE POET): George, how many times do I have to tell you? Don't read too much into my tone. Sometimes my tone just comes across more aggressive than I mean it to. I have a confusing tone.
GEORGE (AKA THE WORLD): Whoa. You basically just yelled at me.
THE ARTIST (AKA THE POET): What?! No, I didn't!
GEORGE (AKA THE WORLD): Yes, you did.
THE ARTIST (AKA THE POET): No, I didn't, George. Believe me, when I yell at you you'll know it.
GEORGE (AKA THE WORLD): Oh, will I?
THE ARTIST (AKA THE POET): Yes, you will.
GEORGE (AKA THE WORLD): All right. Sorry, I guess I'm a bit sensitive lately.
THE ARTIST (AKA THE POET): I should say so.
GEORGE (AKA THE WORLD): Well, it was good seeing you, the Artist (aka the Poet).
THE ARTIST (AKA THE POET): Good seeing you too, George. Say hi to Natalie (aka Mars).
You see, man? That's what I'm talking about. The world don't give a fuck about me, and I don't give a fuck about the world. It's lying to me. I'm lying to it. We're all just gears in one big lie machine. But I'll tell you this-us gears gotta stop turnin'. 'Cause if enough of us stop, the machine'll break down. Now, I know what you're asking. What'll happen when the machine breaks down? Good question. Real good question. Those are the kinds of questions you should be asking. I'm proud of you. Unfortunately I don't have an answer, though. No one does. We're all stuck in one giant collective "who knows." But you know what? I'll take a "who knows" over a "who gives a shit" any day.
Sincerely,
The Artist (aka the Poet)
Chelsea Peretti
is a writer and comic who seems to split her time between New York, where she does things like be a member of the simply wonderful Variety Shac comedy troupe and act on the Louis CK show Louis, and Los Angeles, where she is currently writing for Parks and Recreation and doing stand-up when the mood strikes her.
Chelsea Peretti Answers the Questions of Carl Bennett
Chelsea Peretti is a comedian and writer whom we respect and admire. Carl Bennett is a comedienne and writer whom we know and who loves Chelsea Peretti. Carl wrote questions, and Chelsea answered them.
1. What got you started?
I was temping after college in New York and this other temp told me to come with her to an open-mic night at the Parkside Lounge.
65. What is a turn-on for you?
DSLs, big dicks, cologne.
33. Do you like cats? Wait, don't let it out of the bag... Joke I've been working on. I'm a bit of an aspiring comedian. Any advice?
Rework this Q.
U. What kind of shampoo?
I use Nounou, currently. Cheaper one: Pantene. I also like the orange-bottle Kerastase shampoo. Always open to a new shampoo. Always.
88. What is your favorite oldie?
Did you mean who is? Hard to pick, I love and am obsessed with old people.
T. What's the longest you can hug for?
A whole Stevie Wonder concert.
4. You have a beautiful smile. Why can't I have it all to myself? Ha ha, just kidding, but you really do have a beautiful smile.
Thanks for the smile compliment! I wish I had DSLs but will work with what God gave me. Isn't that weird that God gave some people DSLs?
F. I love you.
I love YouTube.
6. Why don't you return my emails?
Sometimes I get a li'l behind on emails. And sometimes they're weird and I don't know how to respond. This feels like a good way for us to catch up!
11. How many boyfriends have you had? Did you love any of them?
I probably deeply loved two of them. I think I've had ten (starting from junior high school but it still sounds like a lot, sorry everyone).
8. Who is the first person you think of when you wake up?
Jah, primarily, then whoever I'm working for or, if I'm not working, whoever will go eat with me (in that order-L to R). Also sometimes a guy if that whole thing is going on.
9. What makes you smile?
Butterflies jk.
e10. When's a good time for me to come over? Ha, just kidding, I know you're super-busy.
Good one.
11. 84?
88,986,657!!
28. On Facebook you often ignore my replies to your posts. What is up with that?
88,986,657!!
15. What's the craziest thing you've ever done?
88,986,657!!
14. Did you really go out on a date with Louis CK, and is that serious?
That was on a TV show on FX. It's a comedy.
16. What is our, I mean your, favorite song? I think it's "Moonshadow," but what's your answer?
Close! "Blow the Whistle"-Too $hort.
17. I read on Facebook that you like the Lakers coach Chuck Jackson. What is that relationship to you?
His name isn't Chuck, it's Phil. He is a fantasy father. I have a whole fantasy-father dream team: Dr. Drew, Phil Jackson, Tim Gunn, and the Dog Whisperer, for starters. White hair is a common denominator. And gentle power. Blech, I am disgusting.
1D. I've got a big collection of adult comic books. What is your middle name? On Twitter it starts with the initial V.
You seem cool! Venix.
20. I favorited more than 50 of your posts on Twitter, what is your favorite dog? How much do you like that dog?
My favorite specific dog was Rufus the jet-black toy poodle my dad and stepmother had in my youth. I also met a Portuguese water dog named Gus in New York that I was really fond of, and I think Labradoodles are cute. I used to love a friend's longhaired Chihuahua named Chupa. She's in New Orleans now. I like this dog Jackson in LA but it's a I-don't-think-he-cares-if-I-live-or-die type deal.
21. I heard that you're writing a TV show?
I got hired to write for
Parks and Recreation
on NBC. Hopefully I'm still there as of print date.
G. Where do you go for your favorite cup of coffee, and about what time?
I used to go to a few NY places: Aroma (their mocha has real choc on bottom), Gimme!, and Mogador. In LA I like Intelligentsia's coffee and Vietnamese coffee at Viet Noodle. I don't have a set schedule, sorry. Also, I omitted two of my favorite LA places.
73. I don't have a license but I saw a really bad car accident yesterday. Have you ever been in a car accident and was it scary?
I'm sorry you saw that. Were there brains? Someone once told me they saw a head crushed by a bus like a watermelon-or is that an urban myth? Can that happen? I've only had fender benders and they were scary because I was a teenager and very emotionally tender at the time. Once in Oakland I sideswiped an older black man's huge shiny American car. It was a waking nightmare.
52. Do you do your own laundry or do you drop it off?
I used to drop it off in New York, in LA I do it myself.
82. You have a lot of friends on Facebook. Do you know most of them?
No.
K*. I am a very BIG fan of your stand-up. When you're up onstage have you ever looked at one audience member in particular and thought, "I would like to be with that person?" If not, that's cool, but it seems like it's bound to have happened.
Thank you. Yes. There have been some cute guys at shows before where I've gotten momentarily distracted from killing. But nothing is worth losing focus over. I kill every time I get onstage. It's exhausting and requires total concentration. My arms get tired from motioning audiences to sit back down after all their standing ovations. This sounds cooler than it is in practice-it really fucks with my rhythm.
22. Do you wanna come over to my friend Gus's house? Do you like raisin pancakes?
I like all sorts of pancakes (lemon ricotta, pumpkin, blueberry, buckwheat, etc.), but I think it's fair to say that raisin pancakes sound gross. Not to be a dick about raisins-they're real good combined in a pan with sliced kale and browned garlic and pine nuts. Google those ingredients, there's a great recipe online. I guess this is it. We'll end on that.
Paul Rust is an actor, writer, and comedian. He's appeared in
Inglourious Basterds
and
I Love You, Beth Cooper
. He's currently co-writing the new Pee-wee Herman movie with Paul Reubens.
A Message for Prince
Hey, Prince. It's Paul Rust. I apologize for reaching out to you through a magazine, but it's important I talk to you.
A couple weeks ago, I was out for a walk when a gentleman drove by and yelled out at me -- I'll never forget what he said -- 'Hey, Prince called. He wants his jacket back.' Prince, I'll be honest with you: I don't have your jacket.
I don't know if there's been a misunderstanding or a miscommunication, but I bought my jacket in Kansas City while on vacation. So if you could tell your friend who drove by me in the car that I don't have your jacket, that'd clear this whole thing up, I think.
And just for future reference, Prince, feel free to contact me directly. It might be more efficient than calling your friend and having him coincidentally drive by on the street. But hey, I'm not the musical genius here (big fan!!!).
To be honest, I didn't really know who you were until a couple weeks ago, but I looked you up online and I gotta say... we share a very similar sense of style! It's so funny no one's ever pointed that out to me before. Not even, like, somebody walking by on the street or anything. Huh. Strange.
Well, gotta go. I got my eye on a new raspberry beret I want to buy. Hey, that's not a bad title for a song (hint hint).
LA General
Newer Entries »
« Older Entries