Donald Glover signs two-year deal with Universal
Mar 4, 2015
Donald Glover pacts with Universal
30 Rock writer given two-year deal
Donald Glover has sealed a two-year talent holding deal at Universal Media Studios.
Blind script commitment -- for a project written and starring Glover -- follows his three-year stint as a staff writer on
30 Rock.
He'll be co-starring in the sitcom
Community,
which launches on NBC Sept. 17 and begins shooting next week.
Glover, who also performs standup, isn't sure when he'll begin writing his pilot or what the topic will be but said, "The only thing I know is that it will be very personal and that I write quickly."
Community
stars Joel McHale as a lawyer whose degree is revoked, prompting him to return to community college. Glover plays a slacker student jock who's part of a study group.
LA General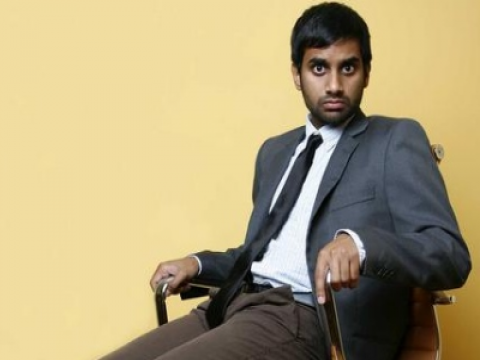 MTV declares Aziz Ansari breakout star of Funny People
Mar 4, 2015
Aziz Ansari's Randy Set To Be Breakout Star Of 'Funny People'

His foul-mouthed stand-up comic is getting a Comedy Central special and a possible Judd Apatow movie of his own.

Judd Apatow's Funny People stars some of the most established names in comedy - Adam Sandler, Seth Rogen, Jonah Hill - and features cameos from heavyweights like Ray Romano, Sarah Silverman and Paul Reiser.

But heading into Friday's opening, the actor everyone seems to be talking about is Aziz Ansari, who has created an unforgettable character named Randy - or 'Raaaaaaaandy!,' as he likes to scream - a foul-mouthed sexual braggart and stand-up comedian who shows up in a couple scenes and ends up stealing every one. Ansari's moment, it seems, has finally arrived. With the April premiere of NBC's Parks and Recreation, in which he plays a government employee heavy on the irony and lacking in motivation, and now Funny People, Ansari is looking to be one of 2009's breakout stars.

The recognition is well-deserved. The 26-year-old got his start as a hustling stand-up comic in New York, something he tried on a whim at the suggestion of NYU college friends. He soon found himself performing at the Upright Citizens Brigade Theatre, a hotbed of improvisatory comedy that has helped launch the careers of performers for Saturday Night Live. From there, he hooked up with Rob Huebel and Paul Scheer to form the improv troupe Human Giant.

Their comedy show premiered in 2007 on MTV and delivered a slew of classic sketches: 'Shutterbugs,' about struggling execs in the ruthless world of a child talent agency; a short clip in which Ansari declares that, as the old joke goes, the hardest thing about learning how to rollerblade is telling your parents you're gay; and a mock news segment investigating the ridiculous and painful acts some people endure to become viral-video stars.

Ansari's true gift proved to be the contrast between his sweet, slightly nerdish everyman appearance and the raw, macho-man declarations he often spouted. It was simply so unexpected, and it landed him a prime role alongside Amy Poehler in Parks, where his scenes were consistently the funniest during the show's six-episode first-season run.

And then there's Apatow's Funny People, the director's ode to the highs and humiliations of life spent as a stand-up comic. Ansari started wondering what Soulja Boy Tell'em would be like as a comedian and eventually came up with his Randy character. Apatow liked it so much that Randy has received an entire mock documentary on FunnyOrDie.com as part of the film's viral-marketing campaign.

Comically egotistical, Randy tells stories about hot-tub hookups and integrating food into his love-making. It's an act he's bringing to his own Comedy Central special, and Apatow has been talking about the possibility of giving Randy a movie of his own. Everyone, it seems, will be watching a lot more of Randy (and Ansari) in the future - including Randy.

'Who's the stand-up I watch the most?' Randy asks at one point in his Funny or Die doc. 'Chris Rock, Eddie Murphy? No! Randy! I watch my own stuff so I can become a better performer.'

Watch the Randy documentary below featuring appearances from UCBT performers Brandon Johnson, Ellie Kemper, Josh Simpson and Harris Wittels.
LA General
UCBT's Zach Woods in NY Magazine's Approval Matrix!
Mar 4, 2015
In The Loop
.
Catch Zach Woods performing with The Stepfathers on Fridays at 9:30pm at UCBT!

Click here
for more info.
NY General
Newer Entries »
« Older Entries