In The Loop featuring Zach Woods, Johnny Pemberton opens July 24
Mar 4, 2015
UCBTLA alum Johnny Pemberton and UCBTNY performer Zach Woods appear in comedy
In The Loop
opening Friday, July 24 at The Landmark.
A Sundance Film Festival hit,
In The Loop
was created by the acclaimed team behind award-winning BBC TV comedy series
Thick of It
and
The Alan Partridge Show
. The film is drawing instant comparisons to great absurdist comedies like
Dr. Strangelove
,
Wag the Dog
and Monty Python.
With razor-sharp, truly laugh-out-loud dialogue the film pokes fun at the absurdity and ineptitude of our highest leaders. With everyone looking out for number one, and the fate of the free world at stake (but apparently incidental), the hilarious ensemble cast of characters bumbles its way through Machiavellian political dealings, across continents, and toward comic resolutions that are unforeseeable.
To view the trailer and more information on
In The Loop
, click here.
LA General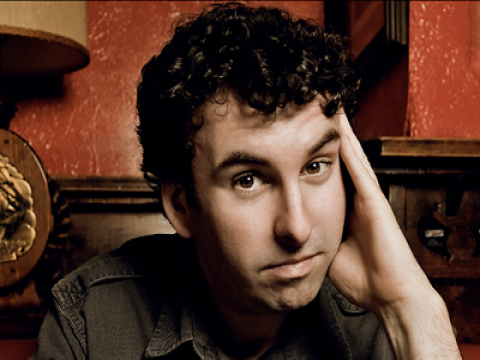 Comedy Central Records releases debut comedy album from Matt Braunger
Mar 4, 2015
Soak Up the Night
, released on July 14.
Download at iTunes, Amazon.
LA General
UCBT Performers on The Hollywood Reporter's 10 Rising Comedy Talents
Mar 4, 2015
Ten Rising Comedy Talents From Around the World


Aziz Ansari
Ansari has become one of the most prolific writers and performers on the comedy scene in recent years, despite being only 26. The American Indian made his mark at New York's Upright Citizens Brigade Theatre and won a stand-up award at the Aspen Comedy Festival in 2006. Ansari was soon cast in small roles on such shows as Scrubs, Flight of the Conchords and Reno 911! but his recent standout work on the NBC comedy Parks and Recreation is proof that he is ready for primetime.

Kumail Nanjiani
The chance that you've heard of Nanjiani is as slim as that of pronouncing his name correctly, a joke that was the foundation for his hit one-man show, 'Unpronounceable.' The Pakistani-born member of New York's UCB theater is gaining attention, having opened last year for Zach Galifianakis.

Aubrey Plaza
Plaza got her start at the Upright Citizens Brigade Theatre, where people soon noticed her talent to slip into different characters, including a Sarah Silverman impersonation that became popular on YouTube. Plaza currently plays Amy Poehler's intern on NBC's Parks and Recreation and has been cast as Seth Rogen's love interest in the upcoming Adam Sandler comedy Funny People.

NY General
Newer Entries »
« Older Entries